There is a long tradition of Siem Reap businesses assisting local projects and this number is increasing.  More and more businesses in the town are exploring how they can be profitable, environmentally sustainable, and at the same time bring real benefits to the most disadvantaged groups of people in the local communities.
We are very grateful to the support given to us by Haven Training Restaurant where our information centre is located.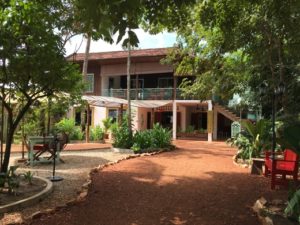 It is stocked with leaflets and other advice on how to get involved.  Haven are very active in supporting the local community through a variety of initiatives.  Visit them, and in addition to gathering information, you can relax and enjoy some of the best food in town.
The following businesses have also provided support to ConCERT; click on the links below to their websites: